Gallery IV
Gallery IV is an Enterprise Recourse Planning system (ERP/MIS) for Media and Cross-media companies.
With Gallery IV:n it is possible to manage all processes from offering to invoicing — quick and easy!
Our prices
Gallery IV
Start payment 3.800 € – campaign discount -50% = 1.900 €
Monthly fee: first license 200 € + 18€ / additional user licenses.
Installation, implementation, training and other work (data transfers) á 110€/h.
Prices 0% vat., 24% vat. will be added to the prices.
First month Guarantee! If You are not satisfied with our product in the first month, You don't have to pay anything.
News
2/17 File Gallery participated RemaDays 2017

EXPO in Warsaw Poland. 
The Gallery was demonstrated to the Polish printing companies and the outcome was more than positive. 
2/17 Jälleen messuilla. Nyt rakkaassa länsinaapurissa 

Ruotsissa Tukholmassa. Ruotsin haastava markkina on Gallerya vailla, ja se näkyi myös kiinnostuksen määrässä.
 9/16 File Gallery participated the PacTec exhibition in Helsinki Finland.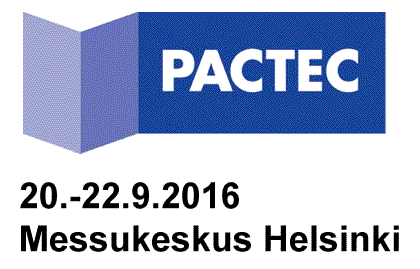 We got wery many interesting contacts from packaging and printing companies in domestics and abroad.
 6/16 File Gallery visited Drupa exhibition in Düsseldorf Germany.  
We were surprised about the great interest to the Gallery software. In 11 days Drupa exhibition we demonstrated the software 158 times to company representatives from 47 different countries. 
4/16  Matti Mikkola started at File Gallery Oy. Before File Gallery he worked in Sanomapaino as a Development manager.
3/16  Gallery introducing Social Media! (Facebook, Twitter and LinkedIn)
1/15  Gallery now in Clouds! Introduce to our cloud.
9/13
  Gallery in GRAFTEC exhibition 3-5.9.2013. Stand 6m115.  
9/13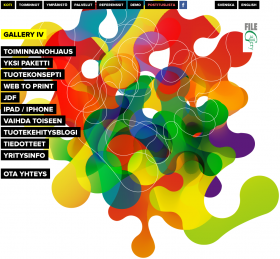 New web-pages launched!    
REMADAYS 2017
Gallery in REMADAYS 2017 fairs in Warsaw from 15th to 17th of February 2017.
File Gallery Oy will participate as an exhibitor in REMADAYS 2017 fairs in Warsaw.
Stand: B9, hall E
You are more than welcome to visit our stand and share Your opinion about the Enterprise Resource Planning methods and also other interesting things.

Place: AL. KATOWICKA 62, 05-830 NADARZYN, WOLICA 114D.
More information about the fairs: http://remadays.com/en/homepage-en/
File Gallery Oy
Company info
File Gallery company started in fall 1997 and it is 100% privately owned company. 
Company operations are funded with pay-as-you-go based – Company is totally free of debts. From start to today we have been building the company with two main goals: First – to keep up well oiled Functions at all time and secondly – All the operations has to be carried out risk-free. Those has been the man drivers and that's why we have been – and we will be – effective and competitive also in the future. Our growth has been well controlled and stable.
Gallery has clear and simple customer-based procedures. Our opinion is that well carried out customer relationships are the key to the success. The every day ongoing efforts to the product development is our company's livelihood. 
The company organisation is small. That´s why we can carry out the tasks flexibly and efficiently. We can react quickly any ongoing situations – for example – the growing level of the quality demands, R&D proposals from our customers and same time respond to the challenges in our competitors strategies. If we need more resources we use our reliable subcontractors.
Product Manager: Tom Keltto, +358 40 539 9955, tom.keltto(at)filegallery.fi
Development: Arnis Gross, +371 29277 677, arnis.gross(at)fmcustomapps.com
Technical expert (cloud, security, installations): Perttu Aaltonen, +358 40 684 7447, perttu.aaltonen(at)planaconsulting.fi
Finance: Nils Siren, +358 45 638 6013, nils(at)horhammer.fi
Business ID: FI10933306   Post address: Toivolantie 18-11, 01120 Sipoo, Finland
FileMaker Business Alliance member (FBA)
Member of The Finnish Software Industry Association Ohjelmistoyrittäjät ry
Software from Finland – certificate (softwarefromfinland.com)
Would You like to have the latest info from us and your branch directly to your mail. Please join our mailing list. You can unsubscribe at any time. 
DEPLOYMENT
Deployment of Gallery, easy as it can be!
The Gallery can be adapted immediately after the installation. First step is to create the user id:s to explore the Gallery and after that we call up a meeting to introduce and train You to the system. 
The deployment training includes
entering the customer information, manually or from db
creating product categories
creating parameters for production phases and devices
definitions for sub-contractors
creating product/productmodels
entering price-lists for materials
Deployment can also be done remotely 
Training
The main user/contact person of Your company will be trained by us to use the Gallery. The Gallery users will be trained by the main user. If necessary this training can be arranged also by us.
Support
Our task is to help You!
Please contact us directly:
Product Manager: Tom Keltto, +35840 539 9955, tom.keltto(at)filegallery.fi
Technical expert (cloud, security, installations): Perttu Aaltonen, +358 40 684 7447, perttu.aaltonen(at)planaconsulting.fi
More detailed info: www.filemaker.com ja www.teamviewer.com